In order for a

home sale

to be successful, serious attention needs to be given to the negotiation process. The difference between the right way and wrong way can end up being several thousand dollars. Wouldn't you rather that money be in your pocket? Negotiation is critical to the sale of a home, so we recommend you follow the tips below to make sure you get the best possible deal for yourself.

Get Something for Something
​

Quid pro quo; the essential ingredient to any successful negotiation. The bottom line is that you want negotiation terms where both sides feel like they are getting something they want. You never want to approach a negotiation with the intention of getting over on someone, because one-sided deals never fare well in the end. Even if it is not outwardly expressed, any concern by the other party about being taken advantage of will result in no sale. This ends up being a waste of both your time and money.

Terms Are As Important As Price

It is wise to discuss terms with the other party. A common mistake is to focus on price only by failing to understand that pricing is just a small part of the process. The terms of the deal are just as important to any prospective buyer. You need to find out if they need a quick sale or perhaps if they need more time than usual to close. They may have specific requests such as washer/dryer or hot tub which they insist you install before finalizing. By refusing a small request and losing a big sale, you only end up hurting yourself, so take time to discuss the terms with the buyer making sure to find out what matters to them besides price.

Help With Closing Costs

The

National Association of Realtors

reports that median home sales for the country were $212,000. FHA loans require 3.5% down payment and conventional loans look for 5%. When you consider that buyers are putting anywhere between $6,000 to $10,000 out in the beginning, chances are they will need help with closing costs. A smart seller will advertise that they are willing to help with closing fees which adds to the appeal to their house instantly. The quid pro quo effect comes into play again, as you can request full list price in return for paying these fees. Everybody wins.

Always Leave Wiggle Room

The time we spend in a house is always something to cherish. It is natural to develop fond memories of the time there. These memories mean nothing to buyers, so just because the house has more sentimental value to you, this does not mean there is also increased monetary value. Many sellers lose out by ignoring the market and stubbornly clinging to unrealistic prices. You need to remember that the longer your house stays on the market, the more people think something is wrong with it. Most buyers will initially throw out a low number to see what they can get away with. Don't reject every offer right away, leave room for negotiation. Chances are they know they can go up in price and they will.

Go The Extra Mile

If it seems like negotiations have halted and nobody is budging, offer something extra that really does not matter to you. The washer/dryer set you originally did not want to include may have value to the buyers, especially if they have little money after closing. You can bump up the price a little by including it in the sale. You can also add a Home Warranty, which means electrical, pluming, heating and air repairs will not be an issue and gives buyers peace of mind.

The main factor to remember in negotiations is flexibility; when it comes to pricing there is plenty of room to move so that both sides can get what they want. The more you think outside the box and stay open to discussion, the smoother and more pleasant the process will be. In the end everyone has fewer headaches and a deal they can live with.
Powered by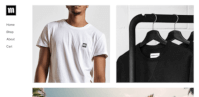 Create your own unique website with customizable templates.
Photos used under Creative Commons from okchomeseller, okchomeseller