People talk. What you have to consider is how much if what they are saying is accurate. In truth, information gets changed each time it is passed from one person to another. Benjamin Franklin actually had the right idea. He advised that we should "believe none of what we hear, and half of of what we see". At least we can rely on our eyes a little. As for what we hear, how much is truth and how much is myth. When you are looking to sell your home, you definitely want to be able to tell the difference.

When you

sell your House

, you will hear the experiences of everyone else, and in their minds this is the truth. For the most part, we like to believe what we hear, especially when it comes from a source who has been in similar situations. The information we get is essentially the truth; until we hear something different. With all the stories that will be thrown at you as you prepare to sell your home, you need to take your time to assess what information is missing. This way you are better equipped to move ahead with the home selling process.

To help you out, the top three home selling myths are discussed. While there are certainly more out there, these common tales seem to be the most believable and cause the most concern. Once you know what to look out for, there are less challenges ahead of you and you can get your home sold with ease. When it comes time to sell, remember these myths and proceed accordingly.

Myth #1: You Must Have a Real Estate Agent
​

The first thing you should ask yourself is where is that written. Is there a law that says you need a realtor to sell your home. The answer is no. When you

sell your house without an agent

, you end up with more money in your pocket. Knowing that, it's a wonder that people even insist on needing agents in the first place. Without an agent, you are free to make decisions on your own and you keep control of the process. There are resources available to help those who wish to go it alone and most provide step-by-step instructions. You can manage your own sale without paying commission and without having to get clearance on your decisions.

Myth #2: Higher is Better

People will tell you that going with a higher price is going to be better. When it comes to housing, you want to be cautious what you wish for. If you set your prices too high, you may not get as far as you hoped. Potential buyers often avoid higher prices so you may not get the attention your house deserves. Once you set a high price and then lower it, people assume something is wrong with the house. Again, people turn away. Negotiation is important when it comes to house sales, so do your research. Your pricing strategy can make or break the sale. You want to be high enough to allow some negotiation but not too high to scare people away.

Myth #3: Sell It As Is

Your house is full of memories for you and chances are those memories left an impression physically as well as emotionally. To you the house has character, but to a potential buyer, there are cracks, holes and a need for repairs. This does not mean you have to revamp the whole house. It is however, wise to - a few things before you put it on the market. Touch up with some paint, get new fixtures and lighting, repair cracks and holes, clean or replace carpet. Even the smallest cosmetic touch-ups can make a big difference to the overall appearance. Whatever fixes you do will go a long way in terms of the overall

investment

, especially when you get a good offer.
Powered by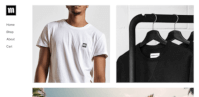 Create your own unique website with customizable templates.
Photos used under Creative Commons from okchomeseller, okchomeseller