​Buying or

selling a home

can be tricky business because you have to coordinate between when you need to move and the condition of the housing market. While there is no perfect time to buy or sell, there seems to be a peak season where great opportunities arise more often; springtime.

In general, the real estate market peaks around mid-April and slows down by early December. This means April typically has a large number of houses available which is great for buyers and sellers. The problem however is that there is also increased competition. The earlier you start looking the better, specifically if you are interested in a certain neighborhood or want particular features. The spring season will most likely be your best bet for finding the house you want. Then all you have to do is identify your price range and organize a moving timeline.

It is always a good idea to start researching

loan options

early on too. You need to know where you stand before entering the market especially when competition is high. Most sellers prefer to work with a person who already has approval over the person with a higher offer, simply because of the convenience factor.

The more prepared you are, the easier the process is and the better you fare with sellers. Be warned however, that asking prices during peak seasons are pretty firm. Sellers will receive a number of offers, so are more likely to reject low-ball offers and those that come with contingencies or special requests.

If your timeline does not fit with moving in the spring, there is no need to get disheartened. A number of great houses can be found in winter months for a great deal. If you live in an area that gets a great deal of snow, be careful when inspecting the house. Snow can be a great cover for potential foundation and general property problems. It will not be so easy to identify the condition of roofing and air conditioning systems nor will landscaping be open for inspection.

Once you have the financial aspect covered and you have done your research and found the perfect home, the next step is to make sure you get it. Know what your absolute maximum budget is and know what you bring to the table. What skills do you have that may be helpful? Are you a good writer? Do you have any adorable pictures of kids to share with the owners or a connection to the house? Developing a rapport with the owners will go a long way in your favor.

Make sure you know the timeline you need to stick to for moving as well as how long you are willing to fight for the house you want. If possible have backup options that you also like in case something goes wrong. Consider the possible choices you are interested in and get pre-qualified for loans to cover them so no additional time is wasted should you have to pick a different house.

Get to know the neighborhood and the market. Understanding the prices for houses in the area helps when it comes to making an offer and negotiating. Additionally, if the prices for the neighborhood are out of your budget, you do not waste time and are able to focus your efforts in a more suitable location.

When it comes time to make that offer remember to always submit the highest and best offer first. Do not ask the seller for concessions. On occasion it is acceptable to ask for the payment of closing fees but be prepared to cover these if you really want the house. It is not worth losing the house over the matter of closing fees. Make sure the seller knows that you are flexible. If they happen to be strapped for cash and looking for a quick sell, flexibility will favor your chances of getting a good deal.

For sellers, spring is the best time to get your house on the market. Before you list, you need to determine the length of time you will allow it to be on the market and the absolute lowest offer you will accept. It also helps to make a list ahead of time of the items you are prepared to pay for or will fix for when it comes time to negotiate price and concessions.
Powered by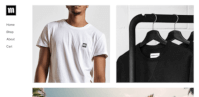 Create your own unique website with customizable templates.
Photos used under Creative Commons from okchomeseller, okchomeseller